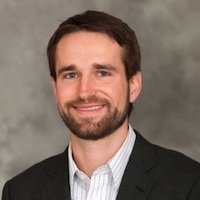 As the organization's first Executive Director, Michael McGuirk works to strengthen Bay Area Disc Association's role as a regional hub of Ultimate by providing the best playing experiences possible, expanding the sport's reach into new communities and uniting all age groups and skill levels within one inclusive Bay Area Disc community.

Michael has built a solid career as a nonprofit leader, creating a lasting social impact across a variety of causes. After receiving his Masters of International Relations from Johns Hopkins SAIS, he created and managed the Clorox Company's Safe Water Project from 2010-12 to provide access to safe drinking water to rural Peruvians. In 2013, he moved to Kenya for 15 months to work on another drinking water improvement project with the NGO Evidence Action. Mike has also managed fundraising and communications at the health-focused non-profit organizations SEE International and Kids' Care Everywhere.

On the field, Mike is known as "Prof" to most local Ultimate players. Since 2004, he has brought his fun and inclusive spirit to Bay Area teams such as American BBQ and the San Francisco Dogfish, and helped Team USA bring home a gold medal from WCBU 2011. While living in Kenya, he volunteered with local Kenyan Ultimate players to co-found the Kenya Flying Disc Association, secure official membership with the World Flying Disc Federation and rally the global Ultimate community to fund the national team's first-ever trip to the world championships. While studying abroad in Barcelona (2005-06) and Bologna (2008-09), he helped each city's club team win its respective national championship while also coaching local youth clinics and PE classes. When he moved back to the Bay Area in early 2015, Mike had the enjoyable experience of coaching the Alameda Middle School Ultimate team.

---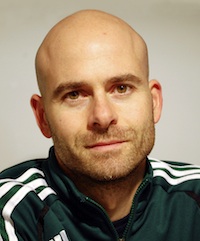 Valerio Iani is Youth Director for Bay Area Disc Association where he oversees all educational and developmental youth programs. Valerio has 15 years of experience in sport program management in the US, Italy and Spain, focusing primarily on Ultimate with an emphasis on youth development and a deep commitment to teaching sportsmanship and social-emotional skills. Previously, he served as Project and Outreach Manager for the Italian Flying Disc Federation.

Valerio is a USAU and FIFD certified coach. He coaches Aftershock, the Bay Area U16 Youth Club Championship team, since 2011. His 20 years of international experience includes playing Open, Mixed and Grand Master at Club Regionals/Nationals and captaining Team Italy at Worlds 2008 and 2012 in the Open Division.

"Ultimate brought so much good into my life that it felt natural to give it back. 'An expert is a person who has made all the mistakes that can be made in a very narrow field' said Niels Bohr. I did that and now I get to instill my passion and help kids improve and feel proud of themselves. It is a tremendous responsibly and motivation." - Valerio Iani 
---
Jennifer Pashley is the Youth Coordinator for Bay Area Disc Association, working to further expand and develop Bay Area Disc's growing youth programs. With 12 years of experience leading, coaching and organizing teams, clinics, and tournaments across the country, Jen is focusing her attention on youth development and teaching Spirit of the Game as a fundamental and essential component to the sport at all levels. She previously volunteered with Bay Area Disc as a part of the coaching staff for the YCC Bay Area's U16 Girl's Team and was the head coach for the Girls Program - East Bay.

Jen's previous experience sent her from the deserts of the Middle East to the deserts of the Southwest and high Sierras, studying Arabic in Morocco, conducting her master's research in the West Bank, working as a Medical Case Manager with the International Rescue Committee in Tucson and providing emergency medical services to visitors in Yosemite National Park. She also wrote numerous articles for Skyd Magazine and is currently working for Aero Ultimate. 

---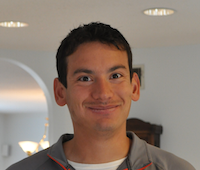 Allan Jong is the South Bay Program Coordinator for Bay Area Disc Association. Allan has played Ultimate for 15 years. He started in 2001 with San Luis Obispo's SLOCORE, and later played with the Las Positas Hawks and San Francisco State's Jigsaw. On the club level, he has played open and mixed for 10 years throughout the San Francisco Bay Area. Allan has 8 years of non-profit work experience in coaching, directing, and scheduling sport leagues and physical education programs.