Boon Technical Clothing, the official apparel sponsor of Bay Area Disc, generously supports the organization's expansion of its youth programs all around the Bay Area. In addition to being Bay Area Disc's official apparel sponsor, Boon is the official jersey provider of the American Ultimate Disc League.
Aldwin Ibanez, Founder of Boon Technical Clothing, outlines their reasons for supporting Bay Area Disc:
"First, we would like to thank Bay Area Disc Association for the privilege of partnering with them. The programs that they have for the community are really honing ultimate's development from ground up. It's an honor to work with a local organization like them in spreading the spirit of the game on and off the field. It goes with our company's mission and vision to support everyone to achieve their dreams through sports. And that dream starts with the youth, the future generation." 
---
USA Ultimate partners with Bay Area Disc to help give the best opportunities possible to players and coaches in the Bay Area. USAU has provided countless discs and equipment kits to support our youth and coach training programs. Their support is invaluable as we work together to grow the sport in the Bay Area! 
---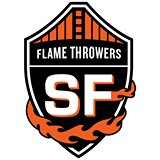 The San Francisco FlameThrowers and Bay Area Disc work together to support player development and playing opportunities in the Bay Area. In 2016, they are funding our youth clinic programs with Oakland Parks & Recreation, supporting our outreach efforts at their games, and helping to make our Oakland Frisbee Fest a success on May 21st! 

---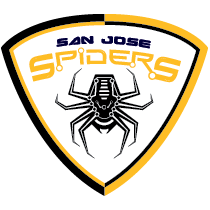 The San Jose Spiders generously sponsor Bay Area Disc's youth clinics in the South Bay Area, and they are co-sponsors of our new Silicon Valley Corporate League. They also played an active role in our San Jose Frisbee Fest in January 2016, promoting and volunteering at the. Their support is greatly appreciated as we expand our youth and adult programs into the Silicon Valley region. 

---

Disc Store offers Bay Area Disc Association leagues and tournaments discounted prices on Ultimate discs and gear. In addition, Bay Area Ultimate players receive discounted prices on team gear, whether it be for the club season or a fun tournament. Contact Andy Koepp for team merchandise inquiries and mention that you're a member of Bay Area Disc Association to access these discounts.
---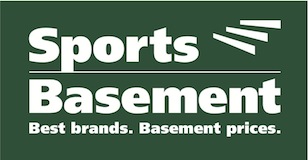 Sports Basement shows their commitment to Ultimate Frisbee in the Bay Area by providing free event space for Bay Area Disc to host fundraisers and league parties. They will also provide discounts on store apparel to all Bay Area Disc community members. Members shopping at any of the greater Bay Area Sports Basements that reference "Bay Area Disc Association" upon check-out will receive the 10% discount on merchandise. Note: discount does not apply to lift tickets
---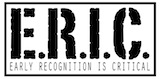 Early Recognition is Critical, E.R.I.C., employs Ultimate Frisbee Clinics, Spirit of the Game, and Tournaments to teach youth about body and cancer symptom awareness and the importance of healthy living.