South Bay Ultimate Club League Ultimate · Co-Ed Recreation
MonTueWedThuFriSatSun between 7:30pm and 10:30pm
Team Fees

Regular

94.0

per player
Free Agent Fees

Regular

94.0
The South Bay Ultimate Club League is designed to be a beginner league. It is a no-pressure atmosphere where players get to have fun without ever having to have played before. In addition to friendly competition, the point of this league is to build community by teaching players spirit of the game, how to solve disputes without referees and allow them the freedom to try out any kind of play.
Players are allowed to sign up as a free agent or form their own team with their friends, making it an all-inclusive option for friends, companies and individuals who want to get back into shape.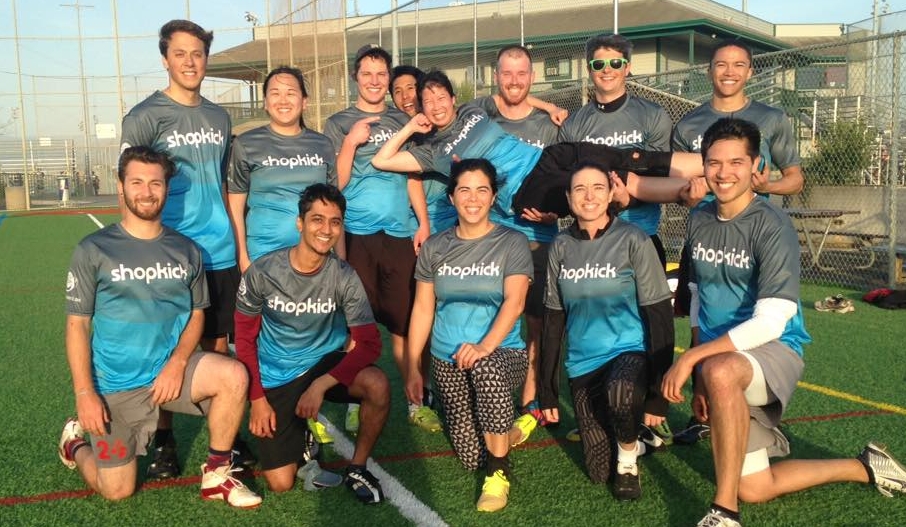 Important dates
Registration opens August 28th.
Registration closes September 19th.
Women's and Mixed beginners clinics October 4th and December (see "Clinics" below)
First game of the season is on October 16th.
No games for the holiday season between December 25th and January 1st.
Final game of season is on March 5th.
There will be no games the weekends of 11/27 (Thanksgiving), 1/15 (MLK Day Weekend), 2/5 (Superbowl) and 2/19 (President's Day weekend). This is to allow you to enjoy time with your friends and family.
Teams and Registration
There are two options to join this league: 1) Join a preexisting team, or 2) Join as a Free Agent (in which case you will be either placed on an established team that needs extra players or you will be placed on the Free Agent team).
Pricing and Benefits
$94 per person
1 Discraft 175 gram official ultimate disc
1 Jersey
Clinics
As a participant in the South Bay Ultimate Club League and the South Bay Ultimate Rec. League, you are invited to player clinics. All clinic will be held at the Twin Creeks Sports Complex in Sunnyvale.
A women's clinic will be held on October 4th, from 6 to 8 pm.
A co-ed clinic on October 4th from 8:30 to 10:30 pm.
A co-ed skills clinic on December 11th from 7:30 pm to 11 pm.
Schedule and Games
The South Bay Ultimate Club League will run for October 4th to March 5th. Please read below for some information on the upcoming league:
1 game per week, per team, for 14 weeks, starting on October 16th and ending on March 5th.
All games will be played on Sundays between 7:30 pm and 11 pm.
Games will be 65 to 75 minutes long, depending on the final league size.
Games will be to 13, half at 7 or to 15, half at 8 depending on the league size.
1 timeout per half and a floater.
Games will be played at a male:female ratio of 4:3 or 3:4.
Teams will be made up of at most 17 people (10 males and 7 females), unless the captain requests otherwise.
Refunds
All refund requests will be reviewed by the South Bay Program Coordinator.
In general, there are no refunds except for medical reasons.
All refunds due to medical reasons require proof from a doctor.
A $25 processing fee applies to all refunds unless waived in special circumstances.
Requests received on or before September 19th, 2016 will get you 100% refund (minus the $25 processing fee).
Requests received between September 19th, 2016 and October 16th, 2016 will receive a 100% refund (minus $25 processing fee and the $20 jersey cost).
After October 17th, 2016 the refund will be prorated in accordance with how long into the program the request was received. The $20 jersey cost and the $25 processing fee will still apply.
Spirit of the Game
Bay Area Disc Association has a friendly and inclusive culture around Spirit of the Game, and it is our expectation that all league participants act accordingly. As a beginner-friendly, co-ed league, we expect all players to show good sportsmanship, make honest calls, discuss rule/call disagreements calmly, and include everyone on the field in the game play regardless of gender.
Feel free to contact us at info@bayareadisc.org with any questions.